Benefits

- Deep Cleansing

- Dermal Detoxification

- Multi-Layer Exfoliation
- Skin Rejuvenation
- Gets The Skin Glowing

What Longevity

- Dehydration
- Acne And Blemishes
- Sun Damage
- Signs Of Aging

Ideal Patient

Anyone aged 12 and up that wants amazing skin
The Reset Facial + $99 Product Bundle

Perfect For | Establishing a New Routine or a Seasonal Switchups

Enjoy a thorough skincare analysis using our Visia camera -- where we not only tell you that we'll take great care of your skin -- we can show you too.

After your consultation, enjoy a relaxing customized facial that includes: cleansing, a gentle steam, exfoliation, mask and hydration complete with different facial massage techniques designed to restore and relax.

Take home $99 in Angels and Sages Natural + Organic Cosmeceuticals to keep your skin glowing.

$125

The Golden Hour | Customized Facial + Product Bundle

Perfect For | Accelerated Results - 60 Minutes

With our advanced skincare technologies and Visia Camera system, we are able to identify and then treat specific skincare concerns like acne, rosacea, fine lines and wrinkles and much more while still providing a relaxing experience.

This customized facial includes everything in our Skin + Zen facial plus some extra magic with microcurrent firming treatments, and our red, yellow or blue LED treatment.

Added Bonus: Enjoy 2 Complimentary take home Angels and Sages Facial Skincare Products to keep your skin glowing.

$120

Chemical Peels

Chemical peels involve applying a chemical solution to exfoliate the skin and improve its appearance. They come in different strengths and can treat various skin concerns like fine lines, acne scars, and uneven tone. Benefits include smoother, brighter skin with reduced pores and increased collagen production. Temporary side effects may occur, but proper post-treatment care is necessary for optimal healing.

Learn More
Face Reality Acne Program

Fall in love with your skin again! Longevity is proud to offer the award-winning custom Face Reality Acne Protocol for our clients. This comprehensive line of skincare products is specially formulated for acne-prone skin. Once our skincare specialists have determined your skin type and tolerance, they will select for you a custom regimen of products that address your individual causes of acne and provide you with beautiful, long-lasting results.



BBL - Forever Clear Acne Facial Laser

Enjoy clear skin with the Sciton Bradband Light (BBL) Forever Clear Acne. Forever Clear has the ability to zap acne without all the pesky side effects, trial and error of other protocols to make way for clear, healthy skin quickly.

Skin and Zen Facial | 45 Minutes + Product Bundle

Perfect For | Your Everyday Skincare Routine - 45 Minutes

Ready to rejuvenate inside and out? Come see us for a customized facial that will leave you feeling and looking refreshed.

Begin your journey with a skin analysis, and then enjoy all the benefits of a customized facial that include: cleansing, a gentle steam, exfoliation and hydration along with a guided wellness journey of aromatherapy, and different facial massage techniques.

Added Bonus: Enjoy 1 take home Angels and Sages Skincare product to help keep your skin glowing.

$99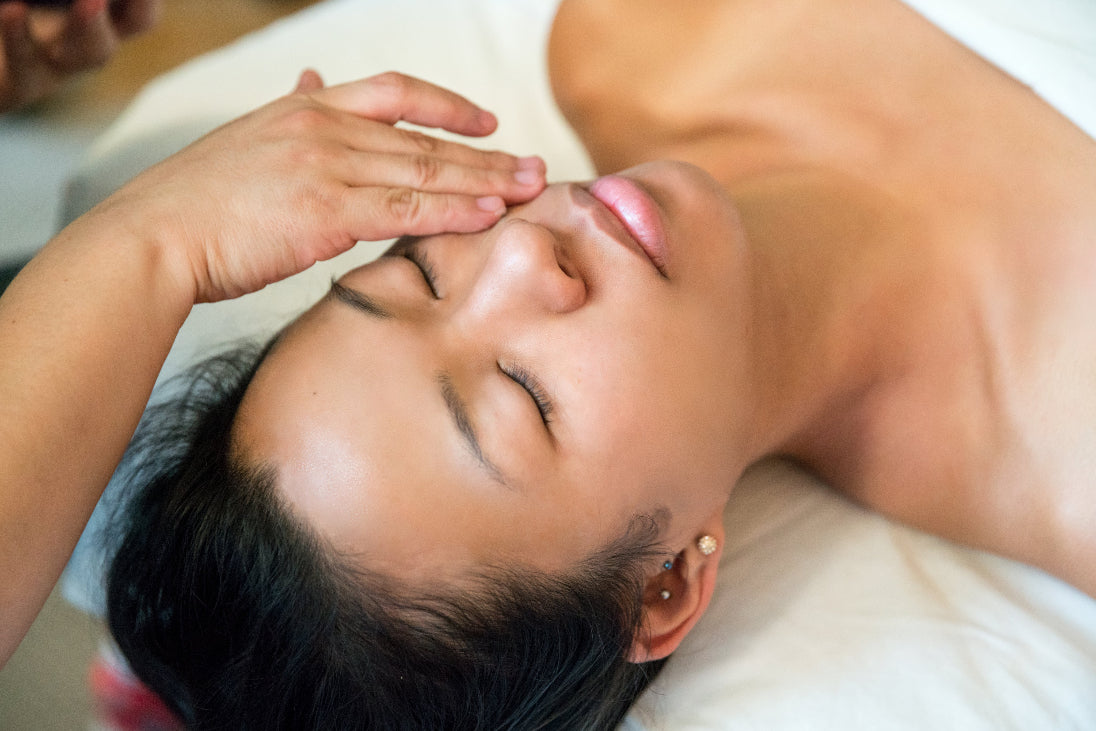 Why Choose Longevity's Facials?
Our skincare experts here at Longevity Aesthetics and Laser Spa in Oklahoma City offer a range of customized facials to treat a variety of skin conditions and concerns. Our facials combine clinically proven and award-winning skincare methods with tailor-made service to address dehydration, sun damage, and signs of aging. Relax and unwind while our licensed aesthetician restores your glow.

Longevity facials involve a comprehensive combination of cleansing, skin analysis, steaming, exfoliation, extractions, toning, masks, and more. Each session is based fully on your specific skin type and condition. We also provide you with aftercare product recommendations to keep your skin refreshed and radiant.


Schedule Your Consultation Now
Discover a New You with Facial Treatments at OKC Longevity
Our expert facial technicians use the latest skincare techniques and products to provide customized treatment tailored to your needs. We also offer specialized treatments for various skin types and conditions. Experience the beauty, relaxation, and rejuvenation that OKC Longevity has to offer.
Enjoy 20% OFF On Your First Visit With Us.
Our Locations
South Location

3110 SW 89th, Suite 101

Oklahoma City, Ok 73159

North Location

11600 N Pennsylvania

Oklahoma City, Ok 73159