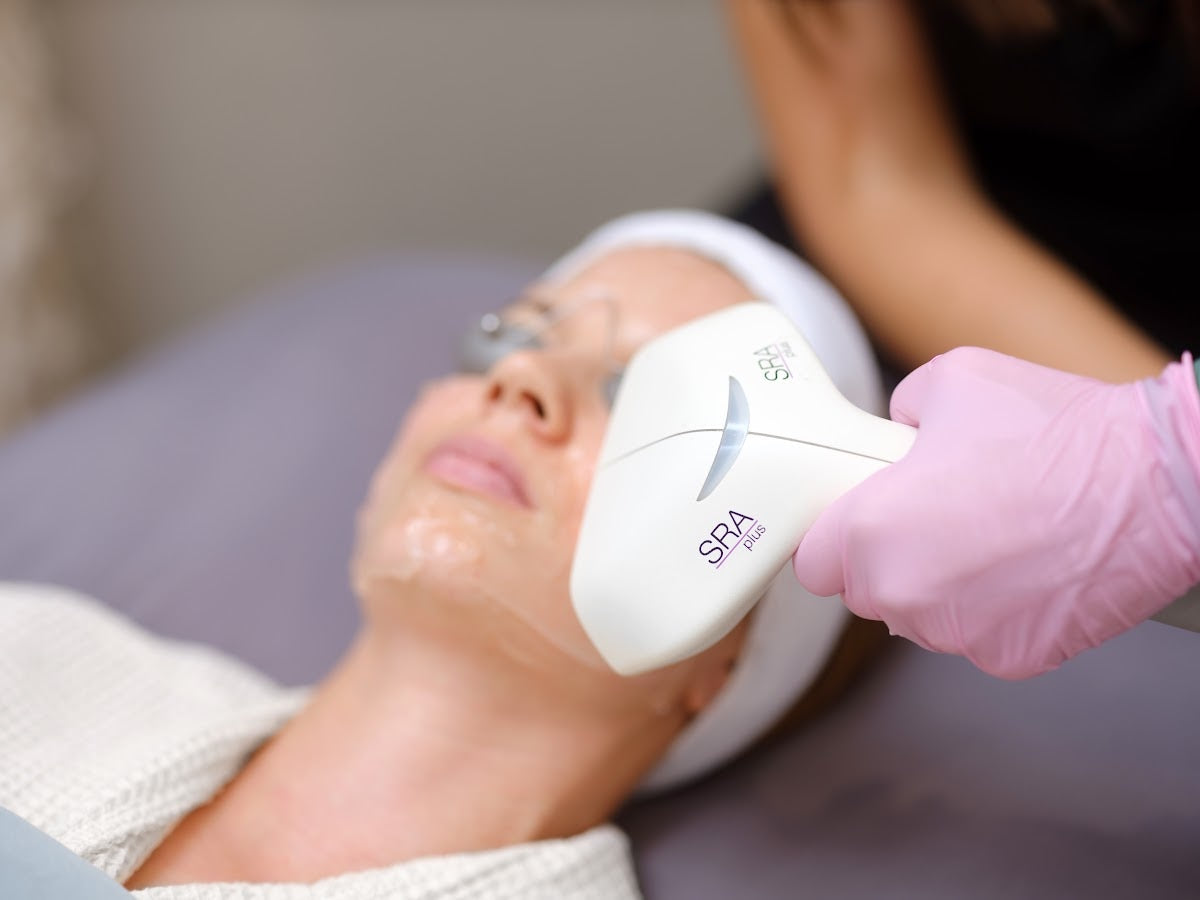 If you're tired of trying countless over-the-counter beauty creams to try and achieve smoother, silkier skin, let our team of expert providers help you find the right treatment program to make you look as young as you feel.

Lines and wrinkles don't have to be an unavoidable fact of aging. At Longevity Medical Spa in Oklahoma City, we're proud to offer our patients access to a comprehensive selection of minimally invasive techniques to achieve smooth, youthful-looking skin.
Schedule A Complimentary Consultation
Our Solutions
Botox & Dysport

Injectables such as Botox and Dysport can help to diminish the presence of wrinkles and creases. Botox, derived from a protein-based solution, works by obstructing the transmission of nerve signals to the muscles, inducing them to relax. This smooths wrinkles and discourages new ones from forming. Similarly, Dysport utilizes a unique kind of protein, weakening muscles and disallowing them to contract, further attenuating the lines on the face. With repeated treatments, both can provide lasting results.

Learn More

Halo Laser

The revolutionary Halo Laser treatment can provide effective results for skin rejuvenation. By employing two different laser wavelengths, this process can penetrate multiple skin depths depending on the severity of the wrinkles or lines. Specifically, the skin's surface layers are targeted to reduce fine lines and wrinkles, and the deeper layers are targeted to minimize more intense wrinkles and lines. Moreover, this process encourages the production of collagen, which leads to an improved skin texture and youthful appearance. This treatment is a safe, fast, and efficient way to refresh the look of your skin.

learn More

BBL Broadband Light

BBL Broadband light Laser is a non-invasive laser skin treatment that can help reduce the appearance of wrinkles and lines. It uses intense light energy to target and reduce the appearance of wrinkles and lines and other signs of aging, such as age spots and sun damage. The laser light also stimulates collagen production and helps to improve skin texture. BBL can reduce wrinkles and lines around the eyes, mouth, and forehead, with results that can last for up to two years.

Learn More

PDO Threads

PDO threads are a type of cosmetic procedure used to lift and tighten sagging skin on the face, neck, and body. The procedure involves the insertion of dissolvable sutures into the skin in order to reposition, lift, and create tension in the sagging areas. The threads are made from a material called Polydioxanone (PDO), which is the same material used for surgical sutures. The procedure is minimally invasive and requires no incisions, making it a safe and effective way to achieve a youthful and lifted appearance without the need for surgery.

Learn More

Dermal Fillers

Dermal fillers are a type of cosmetic injectable used to reduce the appearance of wrinkles and lines. They are most commonly used on the face, including the forehead, the area around the eyes, and the mouth, but they can also add volume to the cheeks, lips, and chin. Dermal fillers fill the wrinkles and lines with a hyaluronic acid-based gel. This gel is injected into the skin to plump it up and smooth the wrinkles. The results are usually immediate, and the effects can last for several months

Learn More

Elos

Facial laser Elos is a non-invasive cosmetic procedure that combines laser technology with radiofrequency energy to address various skin concerns such as wrinkles, sun damage, acne scars, and uneven skin tone. It stimulates collagen and elastin production, resulting in a tighter, smoother, and more youthful-looking skin. The treatment is quick, painless, and requires minimal downtime. Results are noticeable after a series of sessions.

Learn More

Picoway Laser Resolve

The facial laser Picoway Resolve is a cutting-edge treatment that uses a picosecond laser to address various skin concerns, including scars, wrinkles, and pigmentation issues. It is non-invasive, safe for various skin types, and requires minimal downtime.

Learn More

Skincare Facials

Our facials incorporate clinically proven, award-winning skincare and are tailor-made to address acne, dehydration, sun damage, the signs of aging and more. Relax while our licensed aesthetician gets you glowing!

learn More

Chemical Peels

Seeking an enhanced method of diminishing wrinkles and fine lines?Chemical peels are an idealchoice to upgrade the condition and appearance of your skin without causing any noteworthy distress or taking away from your everyday activities.

learn more

Microdermabrasion

Microdermabrasion treatments promote the production of new skin cells with higher levels of collagen and elastin. They also exfoliate the skin to remove the outermost layer of dry, dead skin cells, revealing younger, healthier-looking skin.